Your Gilbert Plumbers Do It All!

Residential Plumbing in Gilbert AZ

We provide superb plumbing services for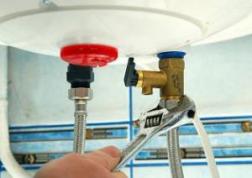 residential customers. Whether the customers have a clogged drain or need a hot water heater, we have an answer for all plumbing problems. We install new garbage disposals, new piping, and clean drains. For customers who prefer a green lifestyle we do provide green plumbing services. The Gilbert plumbing company also repairs slab leaks and install water conservation methods.
Commercial Plumbing in Gilbert AZ

We work with home builders by installing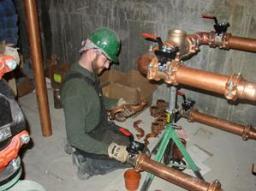 plumbing in new home constructions. The services are available to commercial and industrial businesses, as well. Whether your facility is experiencing low water pressure or leaking pipes, we diagnose and repair all of your commercial plumbing issues. We also repair heating and cooling systems, as the plumbing contractors possess HVAC certification.
Our Gilbert Plumbers Cover: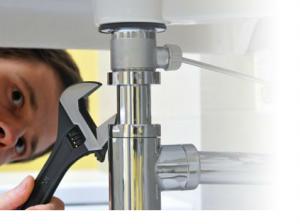 Garbage disposal installation



Leaky pipes
Clogged drains
Clogged toilets
Heating and cooling
Emergency services
Refrigeration
Boiler room services
Shower & Bathtub installation
Fixture upgrades

General maintenance and repair
Trenchless sewers
Tankless water heaters
Slab leaks
Drain and sewer maintenance
Water filtration
Gas line repair and installation
Full home re-pipe services

And much more!

As a full scale plumber in Gilbert AZ, we utilize excavation equipment to repair under pavement or underground pipe damages. The staff of concrete and asphalt contractors excavate the damaged area and repairs the piping completely. These contractors repair the concrete or asphalt after the repairs. The concrete and asphalt contractors perform the same quality of repairs for wall and ceiling damage which include sheet rock and stucco.
Gilbert HVAC Services


The HVAC contractors repair heating and cooling systems. With these services, customers receive an evaluation of plumbing issues, a complete repair, and duct work cleaning. These services ensure that your home or business is free of airborne contaminants and pathogens. The contractors ensure that all lines and duct work are clean which ensures the proper operation of your cooling and heating systems.